Genseric asks,
"If America is so 'free,' then why aren't whites free to live and work together?"
This is what the "civil rights" thing was all about. "Desegregation" says that if ANY white ANYWHERE is allowed to escape, the whole program is doomed. This was the basis of the 1947 Supreme Court decision which banned "covenants," a standard part of most home sales contracts which specified that the house must to sold to another white gentile.
That was when white flight began. Before that one did not have to worry about his neighbor "blockbusting" — selling his home to black or other minority.
No one knows it.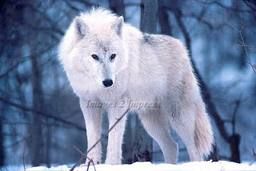 No one mentions it.
That is why I KEEP writing about the Berlin Wall and white flight.
And no one seems to get it.
The courts ruled sixty-five years ago that integration required force. That which requires force is not natural desegregation, it is integration.
Integration, like the Berlin Wall, discredits its own system by admitting up front that government force is required to jam it down white throats — EVERYWHERE.
That is why I have repeatedly written about the SPLC raising money to get blacks into northern Idaho. Some of us might think this is a bit extreme, but to an anti-white it is perfectly natural.
But no one but me will ever actually MENTION this.
Twenty meme articles leading to this open system thinking and not a sound but "DUHH!"
Simply stating the anti-white position in straight English and a few blunt words is enough to discredit it.
But I am tired of being the only one who DOES this.
Don't just DEFINE open systems thinking.
DO it.