Don't ever think that I don't appreciate you. Those tiny few who pay me off by hitting the internet with Mantras and mini-Mantras I especially appreciate of course.
But general BUGS readers give me a group I treasure. You may not do much work out there, but you have a good idea what it is like from commenters who do.
Many a reader, observing how dense and horrible out opponents are, has marveled that I have stayed in this fight for over fifty years! A few months is enough to give an active BUGSER an idea what a nefarious breakdown feels like, and I am NOT speaking euphemistically.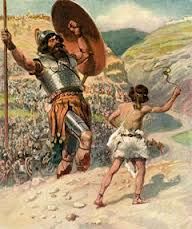 But you have a unique concept of the strain and determination involved in the fright I have kept up through two heart attacks and two breakdowns. But what I have not mentioned to you is the RELIEF you give me.
After a half century of nightmare, I am talking to people who understand without my having to go back to basics every time.
On a personal level, you know what it is like to make the point that could save all you are fighting for and then be ignored.
Repeatedly.
But I did manage to do big things, and part of the price was getting no credit for it. But in a few cases I did get PAID for it, which is why I am now on a comfortable retirement. I did not mind at all if those who hired me took the credit, that is what staff is all about. They used my stuff and they paid me, and for me that was heaven.
It really hit me when one of you commenters mentioned that the long, long, long period you covered by saying "It's not about bear hunting."
By now you know it is no exaggeration. The NRA Executives got huge salaries and the only argument they would use against gun control was that people had a right to hunt.
I am NOT joking. While the streets turned into jungles.
No, I will not try to explain those years. If you read BUGS you see it happening every day.
In fact, I did not get the FINAL lesson in this until I got back to South Carolina.
My last naiveté was when I thought, having saved everybody's ass a dozen times on Capitol Hill, I might have a little street cred here. Grassroots has been surprisingly effective against our state-financed anti-gun group, the South Carolina Law Enforcement Division.
As usual, I did not offer Grassroots a book or even an article. I did what I always do. I saw them using wet sponges to throw at the enemy, so I offered them a rock.
They never even THOUGHT about using it.
It's too simple to notice: instead of referring to the "old" CWP permits and the new ones, they should tell the truth. They should use two words, and refer to the old permits that allowed anyone who held one to have all the rights of a cop.
They were not "the old permits." They were POLITICAL permits and everybody knew it.
People got political permits from POLITICAL buddies at SLED or in the Sheriff's Office. Every judge and every town official had one.
You know the Mantra. Try to imagine the power simply referring to the "old political permits" would confer in the very teeth even of SLED.
No way, Jose.
Well, I guess I'm used to it.
I am on full psychological disability, so I'm either used to it or broken in.