My proposal for what to do to anti-whites is paid informers, who will always get a percentage of the money we take from anti-whites and their heirs because of information they give us. So we will have people combing the records for records of every anti-white action.
What is funny to me is this scheme was attacked for being too "soft." The attacker(s) banged their chests and said that they would hold tribunals and prosecute the bad guys and string them up.
It reminds me of the years when the Mantra was constantly attacked on Stormfront by people who weren't going to sit around and work in the "unreal world" of computer. They were going out there and take the streets and conquer the world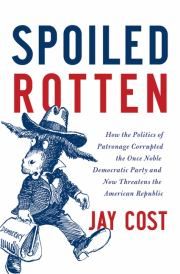 Same difference. My objection is not to the violence, my objection is the simple fact that they ain't going to do a damned thing.
I have been there when my side won. In 1981 everyone who had been doing nothing but attacking liberals and moderates suddenly had the government dumped in their laps. On most things, they were clueless.
One thing that stood out was how fast those who had been screaming for many years on the outside lost their ardor when they got on the inside. The first thing the Reagan top-level appointees did was dump those who were serious.
I was the last person to sign off on Federal civil service staffing before the Director. I wanted to do what every other administration in history did: get our people into the permanent civil service, so when we went out of office we would still have lots of contacts.
I was forbidden to do that. I was forbidden to give anybody on our side information or contacts for getting into those thousands of positions that regularly opened up! I could have put in hundreds who had vet pref alone.
No, Reagan's Director said, "We are here to clean out the swamp, not to join the alligators."
Cute. But among other things that assumes is that "we" would leave office with a wholly cleaned out government. As soon as Bush took office in 1989 he got rid of every single Reagan presidential appointee, top to bottom!
So I have observed how cowardly a formerly dedicated group becomes when it actually takes office.
At such a time, everybody who used to be a fanatic is jockeying for position. In the real world, you need a SEPARATE, self-perpetuating means of doing all the stuff you shouted you were going to do.
I'm not soft. I just know what I'm doing.