Archive for August, 2014
Colbert of Comedy Central, calls a new million-dollar Federal program "truthy."
"Truthy" was set up by a far leftist in the government and approved by Comedy Central.
Here is where "truthy" gets interesting to BUGS:
It is a special, read emergency, program to fight memes on the internet!
http://hotair.com/archives/2014/08/27/media-curiously-silent-on-truthy/
No one had any idea how powerful Samizdat was until the Soviet attempt to retake Russia failed because of the use of what is now the old tech of fax  from the building where the revolution holed up.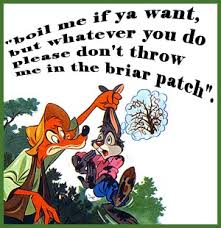 Every paid Soviet expert would have laughed his ass off if you had said that FAXES would be the main instrument in bringing down the superpower subject of his expertise.
It is easy for big-time Experts to totally miss the subtlety that leads to real changes in real power.  And no experts are ever going to ask WHY every single paid expert on the Soviet Union totally missed its complete crackup.
So the things BBG talked about in his recent article and "truthy" are totally unnoticed.  Another thing that was unnoticed outside of people like me and BBG was how the ADL attack on us repeatedly assured readers that the White Genocide meme "will not go viral."
"Do anything to me, but PLEASE don't throw me in that thar briar patch!!!"
So now the Feds are starting a program to fight "untrue memes" on the internet.
We progress.