On September 2, 2014 reports went out the world over. Another American reporter was beheaded by the Islamic State in the Levant. The very next day The Leader of The Free World professed that "Justice will be done for American Reporters." Yet, I am the only one who asks two obvious basic questions. What the hell are American reporters doing in the Levant and what the hell are Al-Jazeera reporters doing in Ferguson, MO? Somehow, we are the only ones losing our heads over this.
Mommy Professor explicitly states that certain things are divinely untouchable. Right at the top of her list is her beloved and sacred religion, Political Correctness. The upper echelon of self-proclaimed "omnipotent demigods and professors of truth" who fit into the untouchable Priest class (Judges, Professors, Priests and Reporters – and in that order) fall right underneath.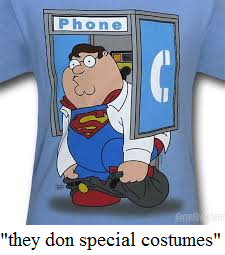 We know that they take themselves painfully serious because they have vested in each other the power to interpret words for us and take punitive action against those who use "the wrong words."
Then they don special costumes so we can see them in the flock. In fact, the higher the Egyptian thread count on your black robe, the more serious we must take you.
Should our eyesight fail us, we are implored to "remain SILENT!" – "stop laughing!" and take the Priest Class "seriously" because they are dead-serious about supporting the anti-white establishment and its de facto national religion.
These Benevolent and Venerable Judges and their thought police not only interpret, but also enforce, the policy that Mommy Professor's Priesthood has written. Their underlings, Progressive Liberal reporters, work tirelessly with the SPLC thugs and screamers to hunt down, silence and report on Whites who won't submit to quote Diversity unquote.
Recently, Bob wrote about how the government threw $1 million #TruthyDollars at BUGS in hopes we'll leave "Diversity" alone and go away.
Sorry Charlie. Attacking and silencing the simple truth ain't that simple.