Advertisers are more frequently putting in biracial couples to back "Diversity."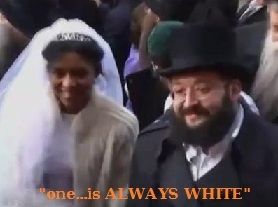 There is a white guy and a black girl, a white with heavily Negroes signals she is "Hispanic."   There is a white with an Oriental.
No one notices that, in this "diversity" photo, one of the pair is ALWAYS WHITE.
Absolutely no one, pro or anti-white, notices this for a very good reason:
From the get-go, we all know this is not race mixing, this is WHITE mixing.  It would never occur to anyone to leave the white person out.