Archive for category General
By polydoros
Somebody recently likened Bob to a guru.
As far as I know, the only similarities between Bob and a guru are that both recite mantras and both have coaching duties.
But unlike a guru, Bob doesn't (as far as I know) wear a nappy and he doesn't get treated like a god-man by his students.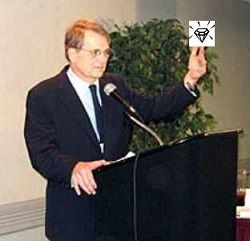 Having spent time in India, I can say some revealing things about this. When I was there, I was told by an aspiring nappy-wearer from Europe, that India is a giant sewer, but there is a lot of Wisdom there.
A Bugser would immediately see the irony of that statement. But to a Seeker Of "Wisdom" the irony was lost in the miasma.
Having said that, I would like to thank SeekerOfTruth and Secret Squirrel for their help in one of my projects here.
The aim is to analyse Bob's WAY OF THINKING, in order to imitate it. Not to create Whitaker clones, but in a way, yes.
As usual the comments section will provide more details of what this entails. There is a method to the seeming madness.