Archive for category General
Many paid Experts are wailing about the coming "peak oil catastrophe" again. Their socioeconomic concerns are many. "We won't have gas to drive 20+ miles to work. Lawn mowers will run dry and yards will become unkempt. Food will cease to arrive at the local mega store." But that is nothing when you consider the global picture and ALL natural resources.
Oil is a natural resource that people have lived without for extended periods of time. Water is not. Never in the history of this planet has man gone without water and survived to tell about it.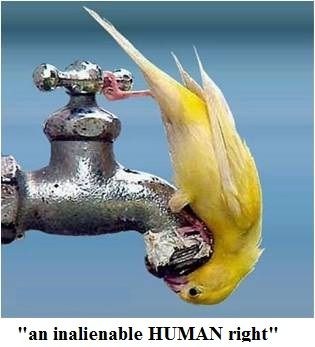 Predictions and instances of Diversity indices soaring around the Great Lakes region abound. Chicago, IL, Gary, IN, Detroit, MI, Cleveland, OH, Philadelphia, New York, the ENTIRE megalopolis, and the Mississippi river valley, are all working on fixing – you guessed it – a Diversity Problem.
When is the last time you heard serious discussion about how, "Nevada has a Diversity Problem"? You never hear that because it is the driest state in America. It cannot support "Diversity" long term. How do we estimate that Michigan ended up at the top of the Diversity leader board? It is the wettest state and surrounded by fresh water on five sides.
We now hear that The North Shore and Green Bay, WI have a "Diversity Problem", and anti-whites say it is a huge one. Sixty percent of the human body is composed of water. That little fact applies to anti-whites and non-whites alike. This concept has not escaped anti-white Prophets (for profit) like Timothy Jacob Wise and "Doctor" Eddie Moore Junior. They have set their sights on the likes of Duluth, the iron range's capital and home port of the largest body of fresh water on the planet.
Absolutely 100% of "Diversity" initiatives require control of fresh water resources in order to sustain third world population growth and decimate white populations. So, I have a prediction of my own. I predict that, within my lifetime, landowner riparian rights (or "rights to water") will be reallocated as an inalienable HUMAN right.
War is waged to win natural resources, especially water and women.
The war on whites (aka White Genocide) is no different.