Archive for category How Things Work
I get a kick out of thinking how weird Horus's comment on the last article would shock a pro-white snob. Horus pointed proudly to an anti-white page which features Diversity = White Genocide.
The guy whose motto is "propaganda should do no harm" would look at that page, turn a bright purple and gasp, "But that article makes FUN of you."
We could not possibly care less. It was hitting 400,000 views when Horus noticed it.
In fact, from a BUGS point of view, it turns out that our tiny showing on March 15 was a major boon. Our tiny turnout got attention no NR or NA meeting could ever hope for.
Our motto is, "Once they hear it they can't unhear it."
Like Horus, we don't give a damn what a bunch of race traitors say about us.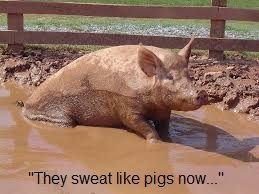 I wonder how anyone who has not been in this business as long as I have can imagine what a crippling psychological blow our little memes are to those who, ten years ago, could fearlessly tout "diversity" and "intermarriage of THE races."
They used to send out fundraisers for chasing down whites in northern Idaho, but now they all wonder how many of the people they are talking to can see them naked before the simple words diversity = genocide.
We need to shore it up a bit with "All white countries and ONLY white countries." If you will look at that transcript, you will notice how that meme makes the genocide point clear.
But that's it!
They sweat like pigs now that these memes are out in the open.
The big difference is that I have BEEN there, I know exactly how bad our meme is for someone who had the whole public arena to himself.
Anti-whites are trying the "LAAF." AMPWs are screaming bloody murder.
And we are doing marvelously well.