Archive for January 10th, 2013
One commenter stated that, no matter what I happened to write about, he had put the Mantra in a thousand places.
A THOUSAND!
Yes, that is STILL what we are all about.
It took fifteen years for BUGS to get here.
Fifteen years of constant thought development.
One thing a teacher, as opposed to a leader, is always looking for is the time when he should get out of the way. A great high school algebra teacher can be the making of a mathematician, but after that momentous year, he must let the student go ahead.
Getting the Mantra out through the Desbots and the Thought Police is an exciting business. I have not been in on that, and I am lost in admiration of those who are. Now that you have gotten out there in the field, the important page here is no longer my article, but the part of the Swarm devoted to "Where Did You Place the Mantra today?"
My page is just entertainment, something to hold readers.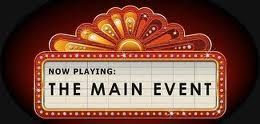 One writer in the Main Event, the "Where Did You Post" section, actually explained why he had put the Mantra into non-political locations!
Hell, if I were still out in the field, I would have stick 'em ups like those you put on your refrigerator, but much bigger, printed up and I would carry them and stick them everywhere. We got some good publicity — at this point all publicity is good — from a Mantra that had been stuck up on a Men's room wall.
The Mantra is the message.
If my writings detract from that more than they help get people in here to pay their dues in Mantra-posting, my writings are dispensable. NEVER let what I say get your eye off the crosshairs.