Archive for March 2nd, 2013
Replying to "The Point Was…" someone moaned in a standard comment, "How did the other side get such power?"
Genseric delighted and astonished me by remembering the exact point I had made on this many times:
They had the BALLS to do what Reagan's people didn't when they won. That's all.
Once again, "Chicken Bob":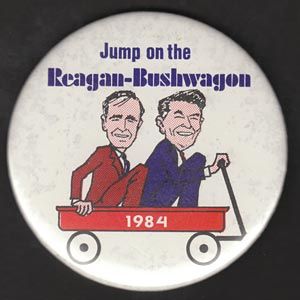 "I [Robert Walker Whitaker] wanted to do what every other administration in history did: get our people into the permanent civil service, so when we went out of office we would still have lots of contacts.
"I was forbidden to do that. I was forbidden to give anybody on our side information or contacts for getting into those thousands of positions that regularly opened up! I could have put in hundreds who had vet pref alone."
Judging by the routine astonishment witnessed here when our team wins a battle, I think Bob's fear of history repeating itself is deeply rooted in reality and justified.
http://www.whitakeronline.org/blog/2012/10/20/chicken-bob/
Thank you, Genseric.
Someone else made the Reagan excuse that these people stayed on in Washington anyway.
They did NOT. Bush got rid of all the Reagan political appointees within a year. Like other turncoats, Bush was a pro.