I praised Yankee Rebels recitation of the min-Mantra and didn't notice that he had blindly left in "Israel for the Jews."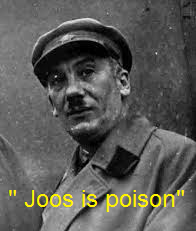 This illustrates the reason Israel or Joos is poison:
Apparently nobody noticed anything else.
Had I noticed that line, I would have denounced it as droolingly stupid.
Then I saw all this discussion of why I had approved Jewing.
As you can see, it got far, far more comments than any seriously thought-out article would have produced.
Now you see why others dedicate themselves to Jews, Jews, and more Jews.
They get lots of readers and they change absolutely nothing.