Most of man kind's prehistoric information is to be found in land which went under water in past millennia.
They never knew what happened to the people of Pompeii until some Mommy Professor genius FINALLY realized that the place the people would have run to would be a port.
But they didn't find any bodies at the local port.
It took these geniuses generations to realize that in 69 AD the people would not have run to the modern ports, but to a port that was there in 69 BC.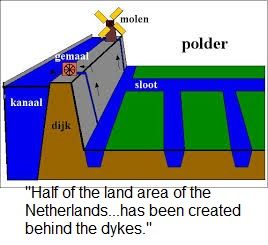 Wow! And if we had Communism, these Intellectuals would plan the economy for us!
Anyway, once they finally located the 69 AD port, which is inland long since, they found the bones of the population of Pompeii which had run away from the pyroplastic flow.
So they keep looking for all prehistory in Egypt.
Half of the land area of the Netherlands consists of land which was under the ocean and has been created behind the dykes.
Some day some genius will become a Great Intellectual by making giant strides in prehistory by looking there.
Lordy, I wish wuz SMART like those guys!