General Wesley Clark stated that his troops were in Europe to fight and die for the proposition that, "There is no room for an ethnically pure country IN EUROPE."
In making their decisions on racial busing, the courts and pro-busers repeatedly stated that busing distribution was important because "white children are a precious commodity, and must be distributed carefully."
That is White Supremacy, and it is the very opposite of White Separatism.
White Flight is declared to be Racism.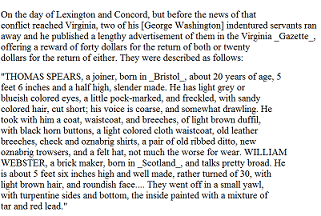 There is a precedent in American history for a national policy of chasing down members of a race who constitute a "precious resource" to others. Runaway slaves, worth a thousand dollars each, were captured in Free States and sent back, under Federal Law, to their masters.
Federal courts repeatedly declared the Fugitive Slave Act constitutional.
If White Flight and White countries are to be combated, it is time for the UN to put our present policy into words and enact  a Fugitive Whites Act.
Audio discussion with Bob
http://www.whitakeronline.org/blog/2014/04/23/diversity-means-chasing-down-the-last-white-person/