Archive for May 13th, 2015
When I came up with the other memes, they needed explaining.
But now I've got trained BUGSERS.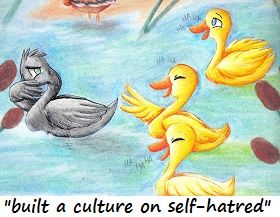 I believe the three words in the title above could be a new ""Diversity" = White Genocide."
The term "guilty white people" is now a cliché.
AS USUAL, EVERYBODY KNOWS IT BUT NOBODY DISCUSSES IT.
This is a public secret.
Whites have built a culture on self-hatred.
Time to call them on it.