In 1980, Reagan had the nomination. Reagan Republicans became cuckservatives. Over the next few months the media simply gave attention to those they wanted to take over the Republican Party.
By the "Gee whiz, I'm so DUMB!" measuring stick, really dumb, truly pliable Republicans became Lunchioneers.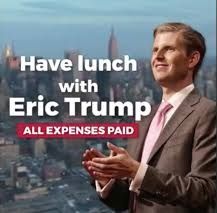 Establishment types that cuckservatives had worshiped from afar began inviting these mere peasants to Lunch, those worshiping dog-eyed conservatives who went to LUNCH, yes, Holy Lunch Itself, with Their Worshipful Selves.
Bill Buckley was in Paradise, and there was no limit on what he would do to keep his Lunchioneer Status.
And in any case, Reagan like Goldwater had handed the Republican Party back to its Natural Masters if they let him borrow it for eight years.
For the Lunchioneers, 1988 was a different Era.
Lunchioneers were finding out who was farting in public NOW, so they could sell the story NOW.
Everybody wants Immediate Reactions they can SELL NOW.
Which Celebrity farted and do you have a photo and will they be seen HAVING LUNCH with you?