Jason says:
It's imperative that everyone on the pro-White side understand that the Mantra is what changed history. It's not just about credit; it's about understanding how change occurs and how to safeguard our people. If Mantra thinking isn't understood, Whites will remain in grave danger.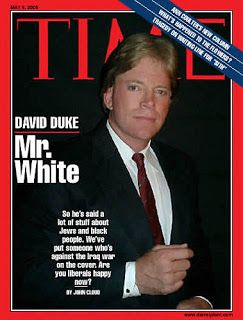 I went to Duke's YouTube page, and I was disappointed. I had no idea his presentation had strayed from being pro-White to simply another anti-Zionist page. Same thing with the A3P party. They avoid being pro-White at all! I am not even sure what they hope to accomplish. Just imagine if they had used Mantra concepts in their campaign. What an opportunity lost.
Now, there is some saying about being blessed with dumb enemies, and at least we have that. The anti-Mantra pro-Whites (AMPW) do not strike me as too bright. And the actual Anti-Whites are turning into cartoon characters – I never get an original response from any of them (almost half the responses tell me we deserve genocide due to something they heard from their second grade teacher about "Native Americans").
The curtain has been pulled back, and there is no great and powerful Oz among the Anti-Whites. The Anti-White system is fragile. They are using silence, because they dare not engage. And at some point that looks like weakness to anyone watching. Even among animals, when a reigning leader who has grown weak is challenged by another male, the incumbent will try to ignore him as long as possible – because he knows he will lose an open fight. I hope that's where we're at now.